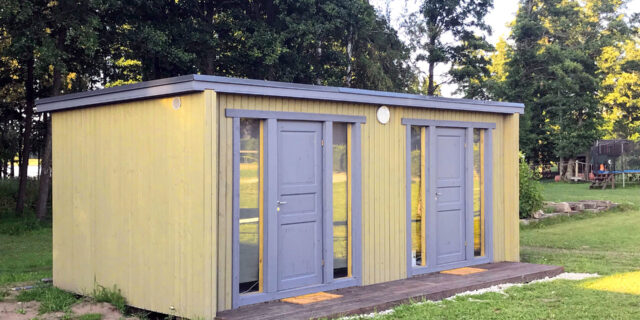 Summer houses at Vudila Playland
This summer new summer houses are available at Vudila Playland – manufactured by Baltic Element OÜ.
Guests of Vudila can stay overnight and enjoy the sunsets and sunrises over the beautiful Kaiavere Lake.
The stylish 4-bed rooms have bunk beds and cost 20 eur / person or 60 eur per room. Visitors to Vudila who stay overnight in our summer cottages have the opportunity to enjoy Vudila the following day at half price.
More information about accommodation is available at piret@vudila.ee or phone: +372 55679991