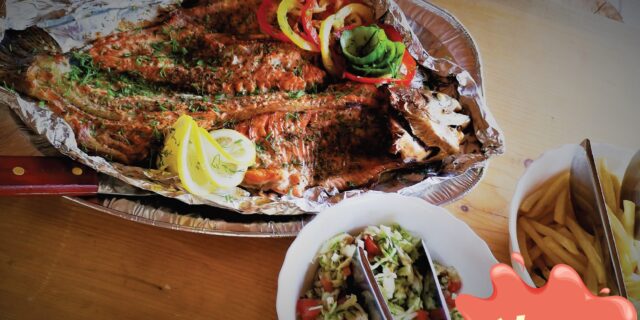 Vudila's grill house and trout fishing are open from 21.05 
Starting this Friday, 21st of May, guests of Vudila will be able to go fishing in our trout pond and have their catch cooked by our talented chefs. 
We are opening the grill house and trout fishing along with the outdoor terrace before the start of Vudila's Summer season. The catering venues will be open from Monday to Friday 12:00-22:00, and when the season kicks off on the 5th of June they will continue to stay open until 22:00 even after Vudila's other attractions close at 19:00 (you won't need an entrance ticket after 18:00). 
Our new terrace area near the pond features very comfortable seating, refreshing drinks straight from the barrel, and much more!
Come and enjoy!
P.S. This is definitely not the only new thing this season so GET YOURSELF A TICKET now and come discover us in the Summer!